INTERNATIONAL DICTIONARY OF PSYCHOTHERAPY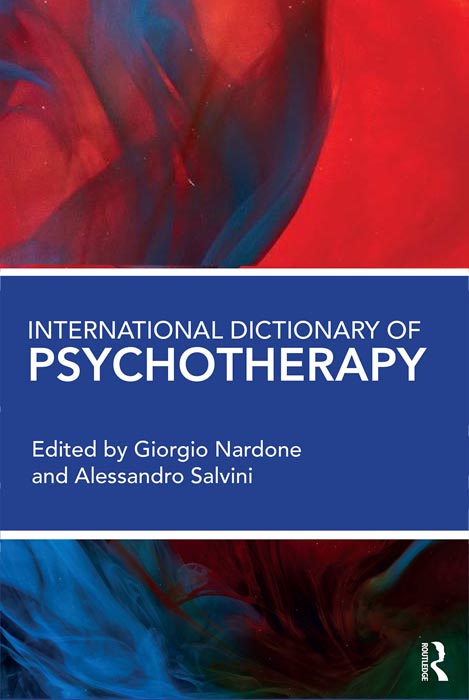 Autore:
Giorgio Nardone, Alessandro Salvini
Anno:
2019
Editore:
Routledge
Collana:
The International Dictionary of Psychotherapy is a systematized compendium of the numerous psychotherapies that have evolved over the past 30 years.
With contributions from over 350 experts in the field, it highlights the diverse schools of psychotherapy, tracing their histories and traditions, while underlining their specific strengths in dealing with human behaviours, feelings and perceptions in the contemporary world.
The book traces eight principle paradigms: psychodynamic, behavioural, existential-humanistic, body-expression, systemic-relational, cognitive, interactional-strategic and eclectic.
It presents to the expert and non-expert reader an array of models that grew from a specific paradigm, sharing the same fundamental epistemology and therapeutic strategies.
This is accomplished through a reader-friendly approach that presents clear definitions of the key constructs of each paradigm, and transversal concepts that are common to the diverse practices of psychotherapy.
The International Dictionary of Psychotherapy provides a clear picture of the numerous types of psychotherapeutic treatments and their applications, while offering a close examination of the efficacy and evaluative methods developed as a result of numerous debates and research carried out within the psychotherapeutic community.
It represents an essential resource for psychotherapeutic and psychoanalytic practitioners and students, regardless of background or creed.
Italiano

DIZIONARIO INTERNAZIONALE DI PSICOTERAPIA.
UNA RACCOLTA COMPLETA DI TERMINI, TEMI, PROBLEMATICHE E TECNICHE DELLA CURA PSICOTERAPICA

Autore:

Giorgio Nardone, Alessandro Salvini

Anno:

2013

Editore:

Garzanti

Collana:

Leggi Tutto

DICCIONARIO INTERNACIONAL DE PSICOTERAPIA

Autore:

Giorgio Nardone, Alessandro Salvini

Anno:

2019

Editore:

Herder

Collana:

Leggi Tutto