PERVERSIONES EN LA RED. LAS PATOLOGIAS DE INTERNET Y SU TREATAMIENTO
Las pathologias de internet y su tratamiento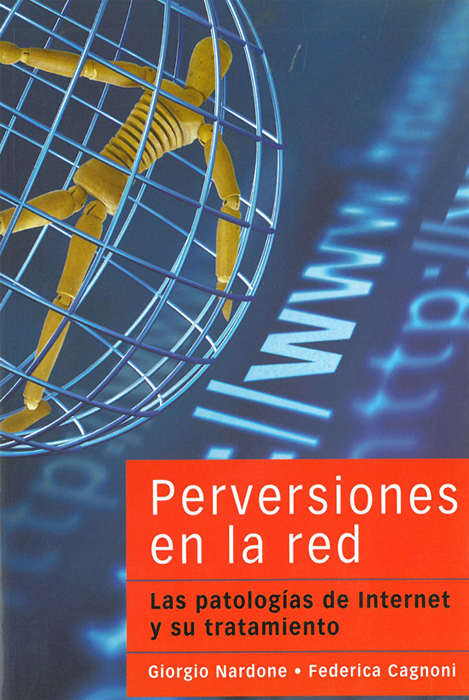 Author:
Giorgio Nardone, Federica Cagnoni
Year:
2003
Publisher:
RBA Books
Necklace:
Cuántas cosas nos has the Internet aportado? Las nuevas tecnologías have revolucionado la economía, nuestro way of trabajar, de estudiar y de pensar.
Asimismo, en algunos casos, the red puede llegar to trastornar a person hasta el punto de oscurecer completely su vida privada y social, or amenazar su rendimiento laboral.
In this book, Giorgio Nardone and Federica Cagnoni apply the extraction therapy in a short time to algunas pathologías emergentes relacionadas with this technological instrument.
Italian

PERVERSIONS ON THE NET. INTERNET PSYCHOPATHOLOGIES AND THEIR TREATMENT

Author:

Giorgio Nardone, Federica Cagnoni

Year:

2002

Publisher:

Ponte alle Grazie

Necklace:

Short Therapy Essays

Read More