THE EXTRATEGIC DIALOGUE.
COMMUNICATE PERSUADING:
TECNICAS PARA ACHIEVES THE CHANGE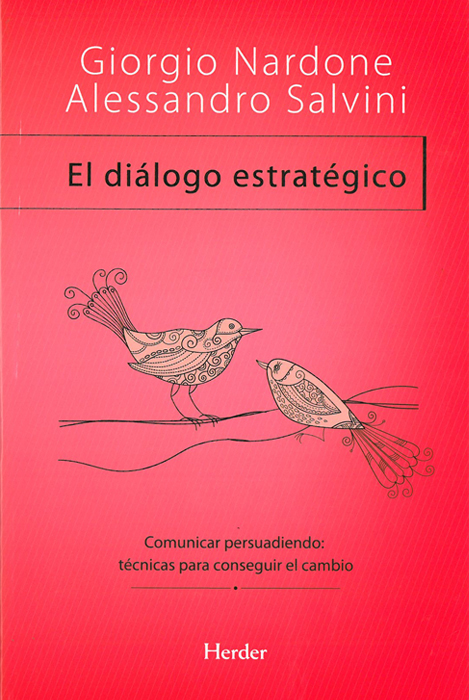 Author:
Giorgio Nardone, Alessandro Salvini
Year:
2011
Publisher:
HerderEditorial
Necklace:
The "magic" of the extratégic dialogue reside en su rompedora esencialidad, or, paraphrasing a los primeros You are Sabios de la tradición helena, "nada en exceso, solo lo necesario".
La obra que el lector holds en sus manos representa la síntesis de un recorrido de investigación, aplicación clínica y consultoría empresarial, realized a lo largo de más de quince años en el Centro di Terapia Strategica de Arezzo, después de su fundación a cargo de Giorgio Nardone and Paul Watzlawick.
The extratégical dialogue is an evolving technique to direct a "therapeutic" conversation capable of inducing cambios radicales in the interlocutor. If it is drawn from a refinada estrategia para obtener el máximo con el mínimo, whence it constructs the primera entrevista as a verdadera intervention but as a preliminary phase, cuyos surprising efectos han abierto nuevas y prometedoras perspectivas de investigación y de intervención.